Alum Monica Mastracco Dolenc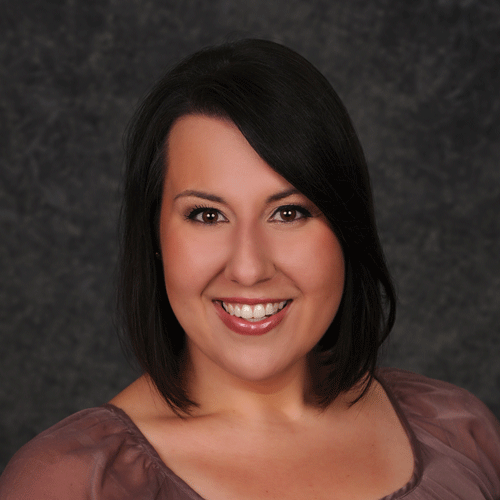 Alum Monica Mastracco Dolenc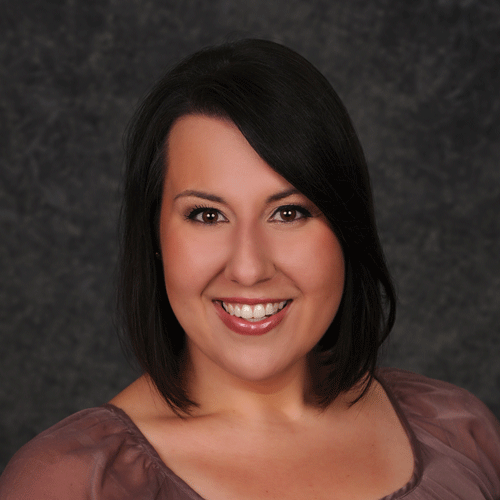 [Ed Note: 2008 was a year of deep economic turmoil in our nation. It was also the year Monica Mastracco turned down a full-time position in her hometown of Canton, Ohio, to chase a different dream, one that began with an internship at CBLPI. This is Monica's story in her own words.]
by Monica Mastracco Dolenc
As CBLPI celebrates its 25th Anniversary, this year also marks 10 years since I was an intern with The Institute. The beautiful memories of my inspired time there a decade ago are remembered both fondly and with extreme gratitude. The personal and professional growth I experienced that summer means more to me than words could possibly express. But I will try!
At the beginning of my CBLPI internship in June 2008, I was a recent college graduate from the all-women's school, Saint Mary's College in Notre Dame, IN. Prior to my acceptance of the internship I had received a full-time job offer with a company in my hometown of Canton, OH. Our country was experiencing deep economic uncertainty that year, so the obvious safe road was to work full-time with steady pay at home. But I knew in my heart I was called to take the bumpier route. Michelle Easton took a chance on me; a midwestern college graduate with little advocacy experience who offered not much more than a B.A. in Communication Studies and Theatre, a strong work ethic, willingness to learn, and a passion for advancing conservative principles. She saw something in me and I will be forever grateful she did.
My time with CBLPI was invaluable; I fell in love with Washington, DC that summer. The many friendships I made continue to strengthen, and the professional connections I formed kickstarted my budding career in the pro-business movement. To say I was star-struck most of that summer would be an understatement as I was constantly in awe of the incredible conservative women I met. Never before had I been surrounded by so many like-minded women, who worked to advance conservative principles in such diverse ways. They were intelligent, kind, humble, courageous, witty – all the qualities that are truly feminine and that I wanted to embody. They were mothers, professionals, entrepreneurs, authors, speakers, politicians – the list goes on and on. What was most eye-opening was there was no cookie-cutter version of a conservative woman. The left wants the world to believe that we fit a one-size-fits-all version of conservativism, but that couldn't be further from the truth. I was more empowered that summer to fight the good fight than ever before.
At the time I wasn't sure how I would make my mark on the world, but CBLPI guided me along the way, helping me learn my strengths and interests. The internship exposed me to different professional areas I could pursue, and I learned my talents were strong in marketing and development.
As a result of my time with the CBLPI internship, I was immediately offered a full-time entry-level position with another conservative organization in the DC area. From there I worked my way up within the Beltway, primarily working in development/fundraising, marketing, member relations, public policy, and advocacy for free-market associations. I learned quickly that many of these areas overlap when working for small-staffed nonprofits. Their fast-paced nature and passionate missions continue to excite me and propel my work today. My diverse background has culminated in my current role as Education Operations Director for the Independent Electrical Contractors (IEC), the premier national trade association for merit-shop electrical contractors throughout the United States. I am proud to serve more than 50 state chapters, over 2,500 member companies across the country, and help advance apprenticeships within the merit-shop philosophy. My work helps keep the American Dream alive for the electrical industry across the country as we fight against growing government bureaucracy and vicious electrical trade unions.
I also met my husband, Paul, while living in Northern Virginia. Without the CBLPI internship opportunity, I would have never moved permanently to the DC area and met my dear spouse. Today Paul and I both maintain employment within the greater DC area while working remotely from Ohio. We have a beautiful two-year-old named Stella Josephine and an ornery pup, Bowser the (mini) schnauzer to keep us on our toes. I remain highly involved with my alma mater, volunteering in as many ways as time allows, and I serve as a Board Member with The Gift Card Project, an organization dedicated to serving the homeless while reminding them of their inherit dignity and self-worth. Our family is also active in our home parish.
Ten years later and I am still incredibly proud to say that I am a Luce Lady. It may sound cliché, but this wonderful organization changed the course of my life and put me on a path far greater than I could have ever imagined. Both my professional and personal life would look very different had CBLPI not taken that chance on this conservative woman from Ohio. Now that I have a young daughter of my own, I can only hope that she may one day be a "legacy" intern with The Institute and grow in the same ways I did, advancing our dearly held conservative values.