Alum Viktoriya Muhka Chebotarev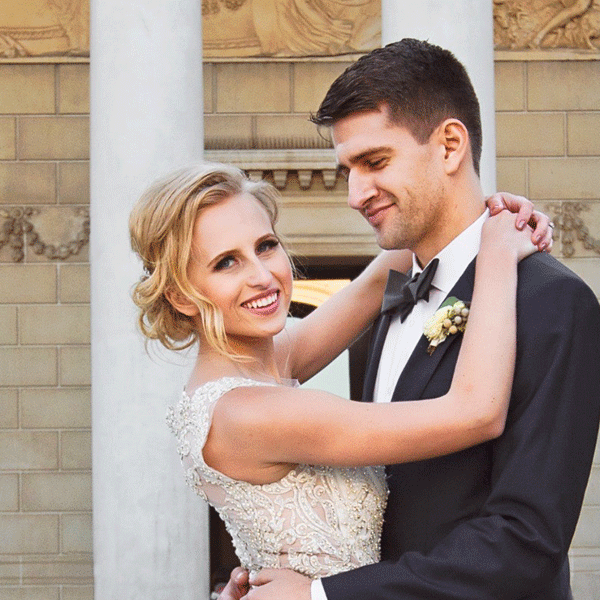 Alum Viktoriya Muhka Chebotarev
by Lil Tuttle
Viktoriya – Vika to her friends – was a UC-Berkeley student in the summer of 2013 when she interned at CBLPI. A quiet high-schooler, Vika developed a deeper and richer inner strength when confronted with the liberal Bay Area campus culture.
I was always afraid of speaking out in class. I never felt knowledgeable enough on a topic … and I simply felt that I was the only one who saw the world as I did. I would rather stay silent than be ridiculed. But things started to change when I accepted my offer to attend the University of California-Berkeley. I quickly realized that I had not entered a playground, but a battlefield.
During a class discussion on summer plans, Vika said her peers chuckled when she said she would be interning at a conservative women's organization.
Throughout her internship, she was encouraged by several leading women conservatives. She heard from attorney Cleta Mitchell that "it is absolutely possible to be a woman of faith and have a successful career." Other successful role models inspired her with life lessons on leadership, from public policy to blending family and career.
As we were packing up after the [Intern Seminar] event that day, I thought to myself, "I am definitely at the right place, at the right time, at the Luce Policy Institute this summer."
Vika (r) with Christina Hoff Sommers and fellow CBLPI summer interns
Vika returned to campus that fall with a revived passion for carrying on the torch of the Conservative Movement. Before the year was out, she brought Bay Buchanan, former U.S. Treasurer in the Reagan Administration, to campus for a guest lecture attended by over 650 students.
The following summer, Vika served as Media and Communications Intern for then-California State Senator Mimi Walters, who is today the U.S. Representative for California's 45th congressional district. In that capacity, she researched and wrote on economic policy weekly and developed policy analysis for the Legislative Director on pending legislation before the California General Assembly.
Married in 2017, Vika worked as a Legal Assistant at the UC-Berkeley School of Law until she entered the UC-Davis School of Law in 2018.  As a law student, she served in leadership positions for the Christian Legal Society and the King Hall Negotiations Team and externed for the Sacramento City Attorney's Office, Sacramento County District Attorney's Office, and California Attorney General's office.  Vika was selected as commencement speaker for her law school graduation, and following completion of the California bar exam, she will join the California Attorney General's Office.
Congratulations, Vika!
Originally posted May 3, 2018. Updated 2021