CWN – Jul 16 – Mollie Hemingway and Carrie Severino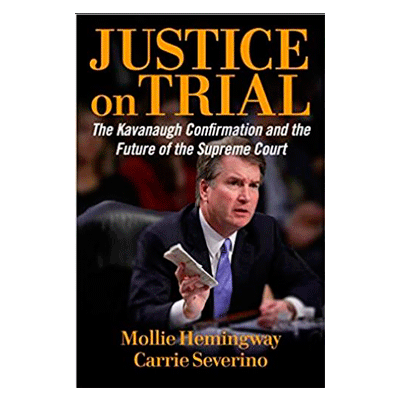 CWN – Jul 16 – Mollie Hemingway and Carrie Severino
"Justice on Trial:
The Kavanaugh Confirmation and the Future of the Supreme Court"
Authors Mollie Hemingway and Carrie Severino will discuss their new book, Justice on Trial, which reveals what really happened during last year's confirmation hearing.
Mollie and Carrie are two insiders with unparalleled access to the major players in this national drama. They have conducted over one hundred interviews, spanning hundreds of hours, and spoken with President Trump, several Supreme Court justices, dozens of senators, and all the key figures in this battle.
Join us for a discussion of their highly-anticipated book, which promises to be the definitive account of this historic event.
---
The Conservative Women's Network is made up of over 1,000 women in the Washington DC area who are policy analysts, non-profit organization leaders, students, stay-at-home mothers, and more. Women gather to become informed on issues of the day, network with area professionals, and hear from conservative leaders at these monthly luncheons co-hosted with the Heritage Foundation.